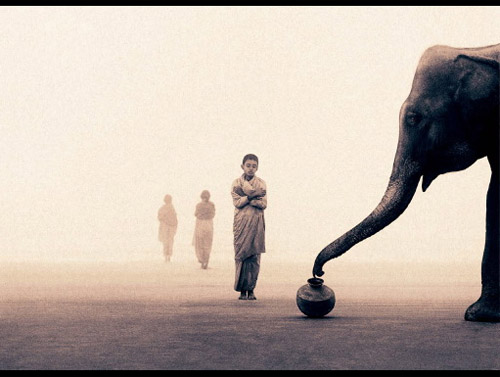 I stopped by
ArtFuel Inc.
the other day to talk to Sarah Peacock about tattoos. She showed me a recent piece that she did based on one of the photos from Gregory Colbert's (No relation to Stephen, I think) collection called
Ashes and Snow
All are sepia and umber in tone, and Colbert had spent thirteen years filming and photographing elephants, whales, birds, wild cats and other animals in such places as India, Burma, Ethiopia, Sri Lanka, Kenya, Namibia, Egypt, the island of Dominica, Tonga, and Antarctica.
I think this collection has been out for a couple of years or more(?), but they are new to me.